Being reliably supported by a loving, caring, and well-trained paw friend can help increase the quality of life tremendously, whether an individual is dealing with a physical or mental illness. However, despite the immense support that service dog handlers receive from their paw companions, their everyday reality is full of challenges and inconveniences.
Why is that?
In some cases there are too many regulations, in other cases, it is exactly the opposite and you will also have to consider the poor awareness of the public for local laws.
Being a service dog handler does not only mean being ready to bear the full responsibility of raising a service dog and training them (or helping them maintain their training progress), but also getting informed of your rights, and responsibilities! As service dog handlers, individuals have to also be ready to receive unwanted attention from passersby and occasionally get questioned about their service dogs.
When it comes to living with a service dog, things are really getting serious! "What if my landlord refuses my service dog housing?" Unfortunately, this is a question that many service dog owners have asked at least once.
The increased number of fake service dogs and the willingness to protect their property from potential damage, often cause landlords to doubt the legitimacy of service animals. Having said that, they tend to require some documentation as proof that a dog is a real service animal and that an individual actually needs their assistance in their daily life.
Are landlords actually allowed to require such documentation? We will discuss this topic in today's article!
Requirements for Service Animals
In order for an animal to be considered a service animal, they need to meet certain requirements. Only dogs can become service animals, which automatically excludes other species like cats. However, in some cases, people prefer miniature horses as their service animals, which are legally recognized in some states.
These dogs must be individually trained to perform specific tasks for the benefit of an individual with a disability, whether physical, mental, or developmental. Usually, dogs should be at least 6 months old to be recognized as service animals.
Service dogs go through specialized training that includes basic obedience training, specific service dog tasks, based on the individual's needs, and public manners. All three types of training are mandatory for service animals to ensure they will behave properly around people, animals, and any type of distractions.
Let's talk about temperament! In order to become a service animal, a dog should have the right temperament for the job, namely be friendly, even-tempered, people-oriented, and trainable.
Service animals must be under control at all times when in public and be on a leash or otherwise tethered. They must behave appropriately and do not exhibit any unwanted behaviors such as urinating in public places, unless in the designated for this purpose areas, jumping on people/animals, pulling on a leash, excessively sniffing for food, seeking attention, excessively barking (barking is allowed only as a part of the performed task; or if the dog has been intentionally provoked).
In order for a person to be eligible for a service animal, they must have a physical and/or mental impairment that substantially limits one or more major life activities.
Business owners are required to provide reasonable accommodation to handler-dog teams and adjust their policies and practices accordingly. However, if the presence of a service dog fundamentally alters the nature of the goods and services businesses provide, they are not required to accommodate them.
Service Animals- Housing
The Fair Housing Act summarizes the legal protections provided to individuals with disabilities under the Fair Housing Act (FHA), Section 504 of the Rehabilitation Act of 1973, and the Air Carrier Access Act (ACAA).
Because of their status of medical necessity, and not pets, service animals are legally allowed to live together with their handlers.
Moreover, the Fair Housing Act not only protects Service Animals but also Emotional Support Animals, considering both types of animals equal in their status as assistance animals and granting them housing rights.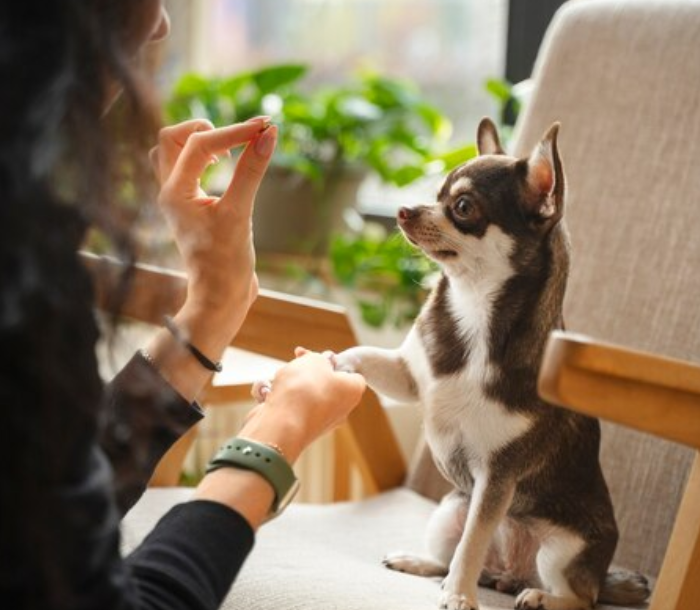 What Are Landlords Allowed to Ask to Allow a Service Dog on the Premises?
Requests by tenants to have their assistance animals accommodated are reviewed and evaluated by the reasonable accommodation standard. Landlords are legally allowed to ask two questions:
1. Does the individual have a disability, whether physical or mental, that substantially limits one or more major life activities;
2. Does the individual who requests accommodation for their assistance animal, has a disability-related need for that animal?
If the answers to both questions are positive, then the landlord/housing provider is required to provide reasonable accommodation and modify their "no pets" policy if such applies.
However, if modifying their "no pets" policy would fundamentally alter the nature of the provided services; or if an undue administrative and financial burden will be caused, housing providers are allowed to deny housing rights to an assistance animal.
In What Cases Can Landlords Require Documentation?
If an individual requesting accommodation has an easily noticeable disability, the landlord is not allowed to ask for additional information.
On the other hand, if the disability, hence the need for an assistance animal is not visible, then landlords are legally allowed to require documentation of a disability and the need for the animal.
The Housing and Urban Development (HUD) provides the following example to better describe the case above, namely:
If a person wants to live with their ESA, they will be required to provide a medical letter issued by a mental healthcare provider. The purpose of the letter is to serve as an explanation of the role of the assistance animal in terms of the individual's disability.
The Fair Housing Act explicitly states that requests for extensive medical records can not be made.
Medical Letter- Requirements
Since medical documentation may be required under certain circumstances, tenants should make sure that it is credible and issued by a licensed health professional.
A medical letter must be written on a letterhead; include the licensed healthcare provider's information including a license number, phone number, email address, and address; must be written and stamped by the healthcare provider; must confirm that the individual has a disability that requires the assistance of a support animal (personal details about the disability should not be revealed).
If you are interested in receiving more detailed information about medical letters for psychiatric service dogs, who also support individuals with "hidden" disabilities, the following article may be helpful:
How to Get a Psychiatric Service Dog Letter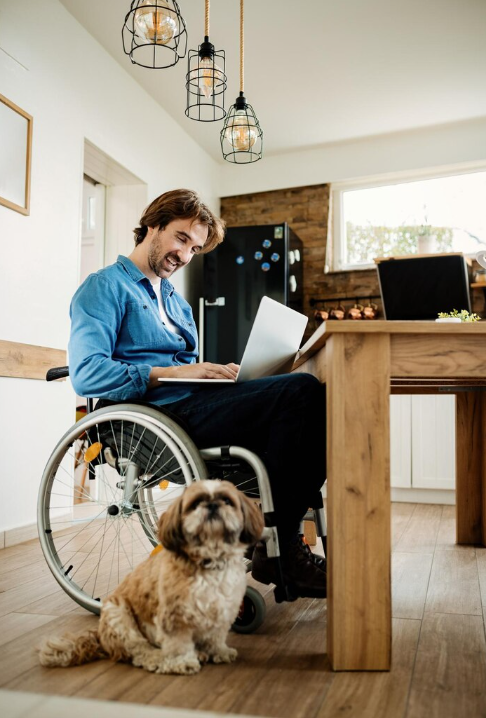 What Types of Premises Are Not Covered by the Fair Housing Act (FHA)?
There are three exceptions to the coverage of the FHA, which are:

    
"rental dwellings of four units or less, if one unit is occupied by the owner;

single-family homes sold or rented by the owner without a broker;  

housing owned by private clubs or religious organizations that restrict housing units to their members".
Both the Housing and Urban Development and the Department of Justice can enforce the Fair Housing Act.
"Section 504 of the Rehabilitation Act will also apply to FHA housing if the housing provider has received federal financial assistance that can include funding received by FHA".
Housing and Urban Development Guidelines for Housing Providers
The HUD has given housing providers several pieces of advice to help them deal with the confusion on how to comply with the ADA, the FHA, and Section 504.  
Public entities / public accommodations that operate housing facilities are not allowed to use the ADA definition of a "service animal" to reduce their obligations under the FHA; 

Under the FHA a person with a disability may have the right to live with an assistance animal, even if the animal is not a dog. In this case, the animal must qualify for "reasonable accommodation". This requires the individual to need them for assistance in order to "have equal opportunity to use and enjoy a dwelling". It is specifically stated that the use of the animal must not pose a direct threat;

In case, all three statutes are applicable, housing providers should apply the ADA service dog test first, to avoid any possible    violations of the ADA regulations. As you may know, in order for a    dog to be considered a service dog under the ADA, they must have been individually trained to do work or perform tasks for an    individual with a disability. The task(s) that the dog performs must    be directly related to the individual's disability.

In case, the animal does not meet the ADA criteria for a service animal, then the HUD guidance in regard to reasonable accommodation applies.