Raising and training a service dog is a long-term goal, which is not only associated with the process of training the dog but also with being eligible to have one in the first place. Service dog owners need to be able to prove their dog's legitimacy as service animals but also verify their need for a service dog. This requires people benefiting from service animals, and psychiatric service dogs, in particular, to have the proper documentation as proof of their eligibility to be accompanied by the animal. Getting a psychiatric service dog letter is an essential part of the whole process of having a service dog, which future psychiatric service dog owners need to be aware of.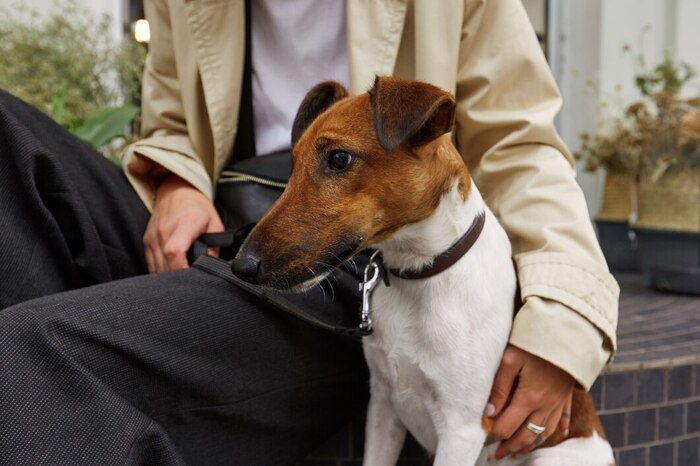 What Are Psychiatric Service Dogs?
Psychiatric Service Dogs (PSDs) are dogs who have been individually trained to perform specific tasks for the benefit of a person with a mental disability. The tasks performed must be directly related to this disability.
Who is Eligible for a Psychiatric Service Dog?
To qualify for a PSD, a person must have a mental disability, that substantially limits one or more major life activities. According to the ADA, the term "disability" also includes people who have a record of a disability, even if they do not have a current disability or are regarded as having a disability. In other words, a person must be diagnosed with a mental disability to be deemed "eligible". This requires the individual to have gone through consultation with a licensed mental health professional (LMHP) and have been provided with a medical letter.
What Does a PSD Letter Include?
A psychiatric service dog letter is an official document, issued by a mental health professional that proves the need of an individual for a service dog as part of their treatment. This letter must be written on official letterhead and must include information about the LMHP such as their name, signature, address, and license number.
There are no specific requirements in regard to how the text in the letter should be formulated. It must not reveal private information about the client though, or their disability, but include a statement that this person has been treated by the LMHP who is issuing the letter; that the LMHP is familiar with the person's condition and diagnosis; that a service animal is recommended as a part of the person's treatment plan as he/she may mitigate the symptoms of the person's disability.
How to Get a PSD Letter?
You need to contact a licensed mental health professional and go through a consultation with them. Once the LMHP puts a diagnosis, you can ask them for a medical letter that affirms the benefit of a service dog for your mental health.
It is important that the mental health professional is licensed in the state/province/area where the letter will be used. This depends on the local laws, and it is recommended that you check them prior to contacting an LMHP. For example, every U.S. state has specific educational, experimental, and exam requirements that a mental health professional needs to meet in order to get a license.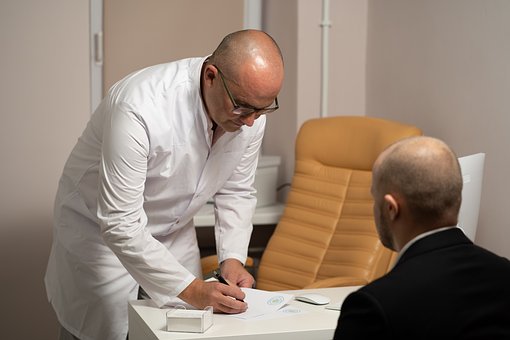 Is an LMHP Responsible for Service Dog Training?
No. This is an important aspect of the process of getting a PSD letter and having a service dog in general, that needs to be clarified. Mental health professionals do not bear the responsibility of how a service dog will be trained and what type of documentation the dog may or may not have. The role of an LMHP is to "prescribe" a service dog as part of their client's treatment plan.
How to Get a Psychiatric Service Dog?
As you already know, the first step toward getting a PSD is consulting a mental health professional who can diagnose you with a mental disability. The second step is to ask for a medical letter as proof of your need for a service animal.
Once you get a letter, you can start considering the options you have to get a dog. You can receive an already-trained service dog from a for-profit or non-profit organization. The costs for a service dog, provided by a for-profit organization could be prohibitively high for some people, as they can reach $30,000 or more. You will know though the dog has been properly trained and raised during the first two years of his/her life, which are the most challenging ones. However, you will need to work on developing a connection with the dog and know how to handle him/her. At the time you get a trained service dog, you are likely to be the one who has to catch up. 
Getting a service dog through a non-profit organization would be the less expensive option- it would be free of charge. You may need to pay an application fee only (about $50) which is non-refundable in most cases. If you choose this option, you are likely to be put on a waiting list and may be able to get a dog after a year or a few years.
A further option would be to get a dog via a breeder or a shelter/rescue and train him/her through a training organization/ professional trainer. In this case, you need to do thorough research to make sure that you have gotten a dog who is healthy and has the right temperament for the job. Service dogs need to be calm, friendly, and people-oriented and tolerate being petted. As a general rule, young dogs are preferable (at least 8 weeks old and not younger). However, this does not automatically mean that you won't be able to train an adult dog. These cases, where a dog and an owner, especially valid for rescues, manage to develop a really strong bond. Such dogs often have the ability to sense their owner's emotions and perform simple tasks even without being previously trained for them. It is all relative and depends on the particular dog as an individual. Getting your dog trained through a professional organization/trainer ensures, that he/she will be handled by professionals. This option can also be quite expensive though, based on the program and how reputable and busy the trainer is.
Last but not least, you can opt for owner-training a service animal. This option has been preferred by many dog owners lately, who have decided to turn their pet dogs into service animals. If you are located in a country that allows owners to train their own service dogs, you will be able to visit public places accompanied by your owner-trained service animal. Countries/areas that require service animals to go through professional training though, may offer an option for owner-trained service animals to get through an evaluation to be officially recognized and provided with full access rights. Self-training a service dog is a process that requires owners to be fully dedicated to the process and show discipline and consistency. Training with the help of well-organized lessons, especially if tutor support is included, could be a better and more effective option.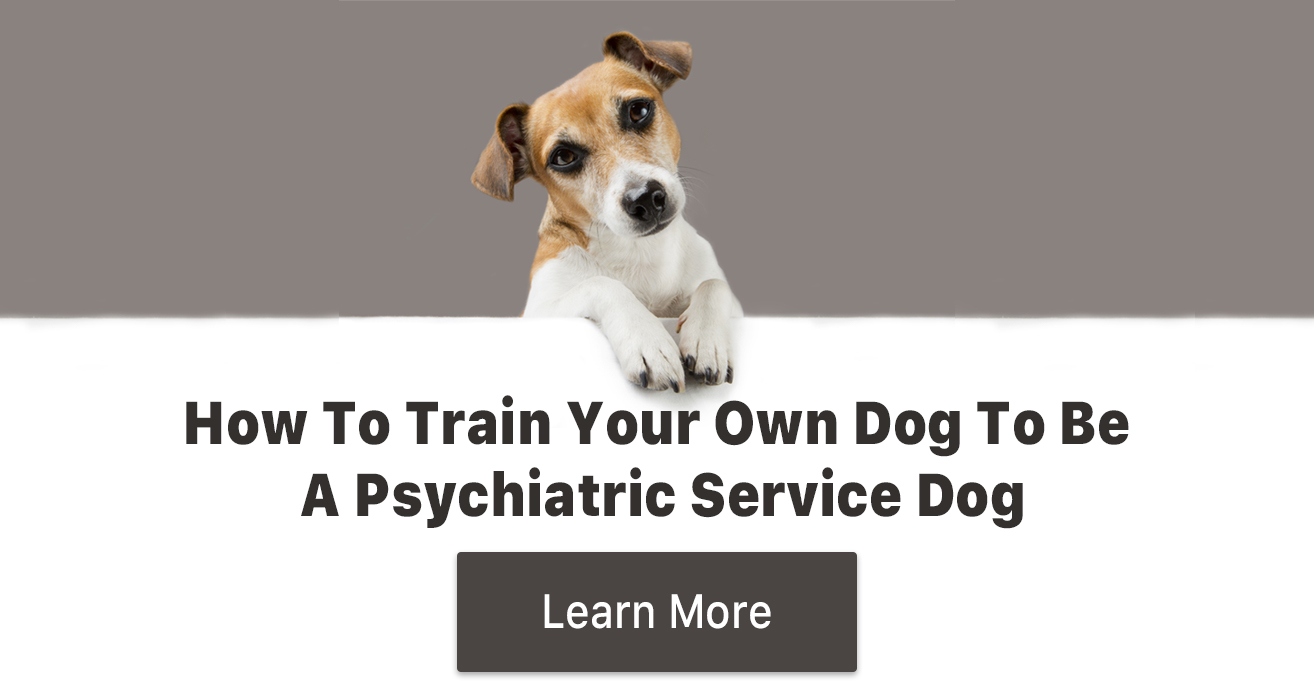 Can You Be Required to Show a Medical Letter?
Service dog owners can not be required to show this type of documentation. However, in certain cases, having a medical letter can convince business owners or landlords that an individual, accompanied by a service animal actually needs him/her.
That is why it is recommended that individuals, who would like to get a trained service dog or train a dog themselves, obtain a medical letter.
How to Determine Whether a Dog is a Real Service Dog or Not?
According to the ADA a person, accompanied by a service dog might be asked the following questions:
1. Is this a service dog due to a disability;
2. What tasks he/she has been trained to perform?
If an individual is unable to explain what work the dog has been trained to do for their benefit, the animal is not likely to be a legit service dog. Further signs that reveal a dog as a "fake" service dog are related to the animal's behavior. If the dog is not well-mannered and behaves disruptively, he/she is not likely to have gone through basic obedience training and a public access test, which are essential for service dog training. Every dog must learn to behave properly around people and animals first prior to going through advanced training.
Do You Have to Register Your PSD?
Service dog registration is not mandatory, and it does not guarantee access rights to the service animal team. There are no government institutions that are affiliated with these types of websites. Moreover, websites promising rights to your service animal after him/her being registered, are not likely to be legitimate.