Being a new service dog handler can be tough for both you and your service dog. Mistakes can easily be made without realizing them, especially when first starting. It is a good idea to be aware of the common mistakes people make when becoming a first-time service dog handler to help you avoid making these errors yourself. 
Here are some common mistakes made by first-time service dog handlers that we think you should know about to make your experience easier and more educated.
1. Choosing the wrong dog for the job
The choice of dog breed and dog itself is a very important decision to make as there are a lot of factors involved, such as their temperament, demeanor, and eagerness to train. If you want to train your pre-owned dog to be of service, it must have the personality traits required to be a working dog. If not, it will be a much harder and longer process with training. It could still be possible to do so, you just have to be motivated and patient with your dog as it is just as difficult for them as it is for you. You are going through this process together as a team, therefore you must be the best you can for your dog and work efficiently. It is never a good idea to overtrain your dog, as this will put them off the process and they will not enjoy the training, making it harder to see any results. Shorter and sufficient training sessions are usually more effective.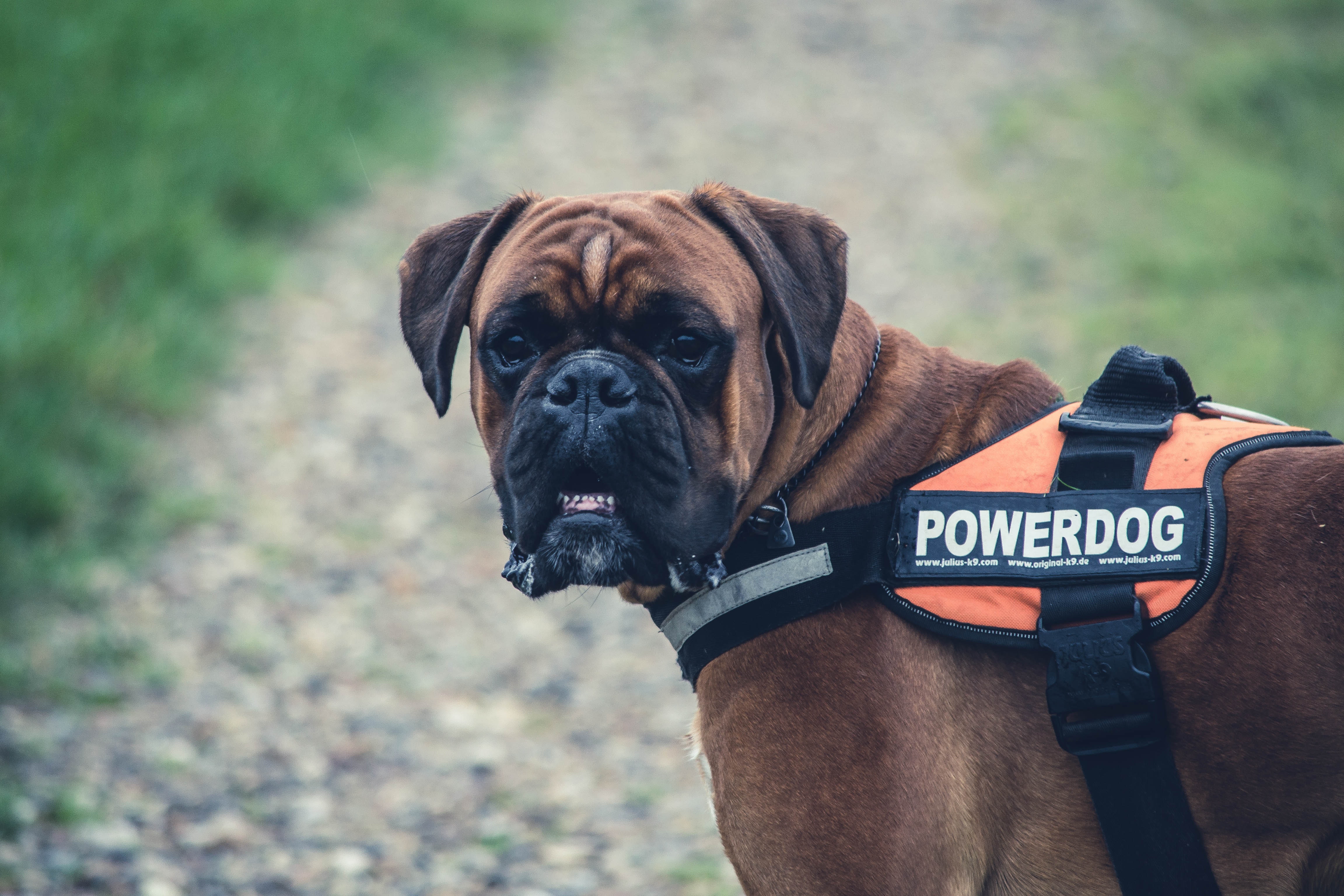 If you are looking to buy a new dog to train to be of service to you, it is very important to choose the right breed. For example, if you are in need of a psychiatric service dog, you must do your research on which breeds fit the role best. There are certain traits a breed must have in order to be an accomplished service dog, such as a calm temperament, intelligence, friendliness, good focus, and a strong bond with their owner. Advanced service dog training usually begins when the dog is around 2 years old, so by then, you will have a great understanding of the dog's traits. It is more ideal to have a breed that is known to have the characteristics you are looking for to have an easier experience. 
2. Not setting aside enough money 
Training the service dog yourself is cheaper than getting a professional trainer, but there are things that people don't realize costs money. These things can include group training classes that help your dog learn despite the distractions of other people or dogs. The Canine Good Citizen Test is a great thing to do with your service dog too which costs money. Some handlers also like to get guidance from professional trainers privately or even private training classes which can cost around $100 an hour. Certain types of service dogs such as diabetic alert dogs require specialized training, therefore some handlers like to take private lessons with their SDIT for more effective learning. 
These are just a few examples of scenarios that may occur that can cost some amount of money. As well as these things, the costs of food, grooming and veterinary appointments all add up too, as well as the actual price of the dog. This is why it can be very smart to have around $2000-$3000 set aside to prepare for getting a new service dog. 
3. Not having a support system to help meet your service dog's needs and training.
Everybody that is involved in your dog's care must have the same approach as you with training and handling. This includes groomers, roommates or other people in the household, veterinarians, dog walkers, the handler's caregiver, or anyone else involved. If your dog is used to being trained by you in a good environment with positive reinforcement, and someone else tries to train them in a stressful environment, this will set you back in training as your dog will become confused as the situation is too much. You must have people that agree to have the same approach as you. 
These people must also be here for you when you are unable to do things such as playing, feeding, training, pottying, etc. 
You may also like an assistant in training to maybe help with creating distractions for example. Support systems can help in many ways, you just need to be sure that all training and care is being provided for the dog in the same way to avoid setbacks and confusion. People make the mistake of letting other people train their dogs however they want and this is not how it should be. 
4. Taking big steps too fast.
Some people overestimate their service dogs in training and believe they are ready for big things too soon, such as going into public places. This is a huge step for an SDiT and should be really well-trained and not rushed whatsoever, as accidents can occur. This is for sure one of the most common mistakes with first-time service dog handlers as they think their dog is ready when they aren't. It is crucial that your service dog is an excellent representative of the service dog community and it is well behaved in public, with the correct manners and listening to every command. If your dog misbehaves and causes a disturbance, it is not only not ready to be in public access but is putting a bad image on service dogs. Keep this in mind when deciding if your SDiT is really ready for the big steps. 
5. Not being properly educated on laws and training
It is a necessity to be well informed on the ADA laws and training when becoming a service dog handler. If you are uneducated, you can get into legal trouble if you do something wrong. 
You must be up to date on the service dog laws and regulations in your area of living and the public areas around you. You also must be very well educated with the traveling laws. Every country is different with its service dog laws, if you are traveling to a specific country you must look up their laws and have all of your dog's necessary vaccinations and possible needs ready. This also applies when you are traveling through a country to get to another. This requires a lot of time to make sure you have everything right, so it is highly recommended that you begin your research weeks before you are planning to travel. 
Here is more information on the service dog in training State Laws. 
Here is more information on traveling with your service dog. 
6. Accidents in public
If your service dog isn't housetrained, it should not be in public. This goes for ordinary pets too. When taking your service dog in training out, going in places should be short so there is plenty of time for your dog to do what they need to do. There are very few reasons that a business can exclude you and your service dog, and 'accidents' are one of them. There is no excuse for a service dog who isn't housetrained, this is a necessity for any dog. 
Maybe there will be a time when your service dog is sick and couldn't help himself, this is an exception but only on rare occasions. 
7. Allowing people around them too much
If your service dog in training gets too much human attention when beginning their life of work, they will expect it from then on for humans to pet them all the time. This could potentially cause the handler to lose control of them or for the service dog to harass people for attention and pets. 
You must be able to say no to people when they try to pet your dog. Make sure you are kind when speaking to people and telling them you are uncomfortable with anyone petting your service dog. People just want to be nice and a lot of people don't actually know that you shouldn't pet a service dog. 
Keep this in mind! Here is more information on why you might want to know about petting service dogs. 
If your service dog is not socialized enough when they are young, it will be much harder to have control of them when they are older and becoming a working dog. A service dog must be under the control of its handler at all times. This includes in front of strangers, other family members, children, other dogs especially. 
A well-socialized dog will also develop new and good behaviors and will learn by themselves to become a well-behaved and well-rounded pup. Once you constantly encourage their good behaviors with positive reinforcement they will become much more confident too. 
You will also see a difference in your dog's happiness as them being outside more and exposed to different things brings a sense of excitement, making them much happier and also calmer as they will get lots of exercise throughout the day. 
If you have an anxious, shy dog, socializing with them will help them ease off and become less nervous. 
9. Not exposing your service dog to different environments
When training, it is vital that you try to train your SDiT in different places and environments, introducing distractions as you go. If you only train your service dog at home and then expect them to do everything perfectly for you when they are out in public, they won't. It is unrealistic to expect this. Your service dog must be able to perform tasks in front of new people, other dogs, strangers, and other family members. They should also be able to perform tasks in crowded areas with lots of people, quiet areas with wildlife around as distractions, dog parks, grocery stores, everywhere! You must train them efficiently in different areas in order for them to get used to it.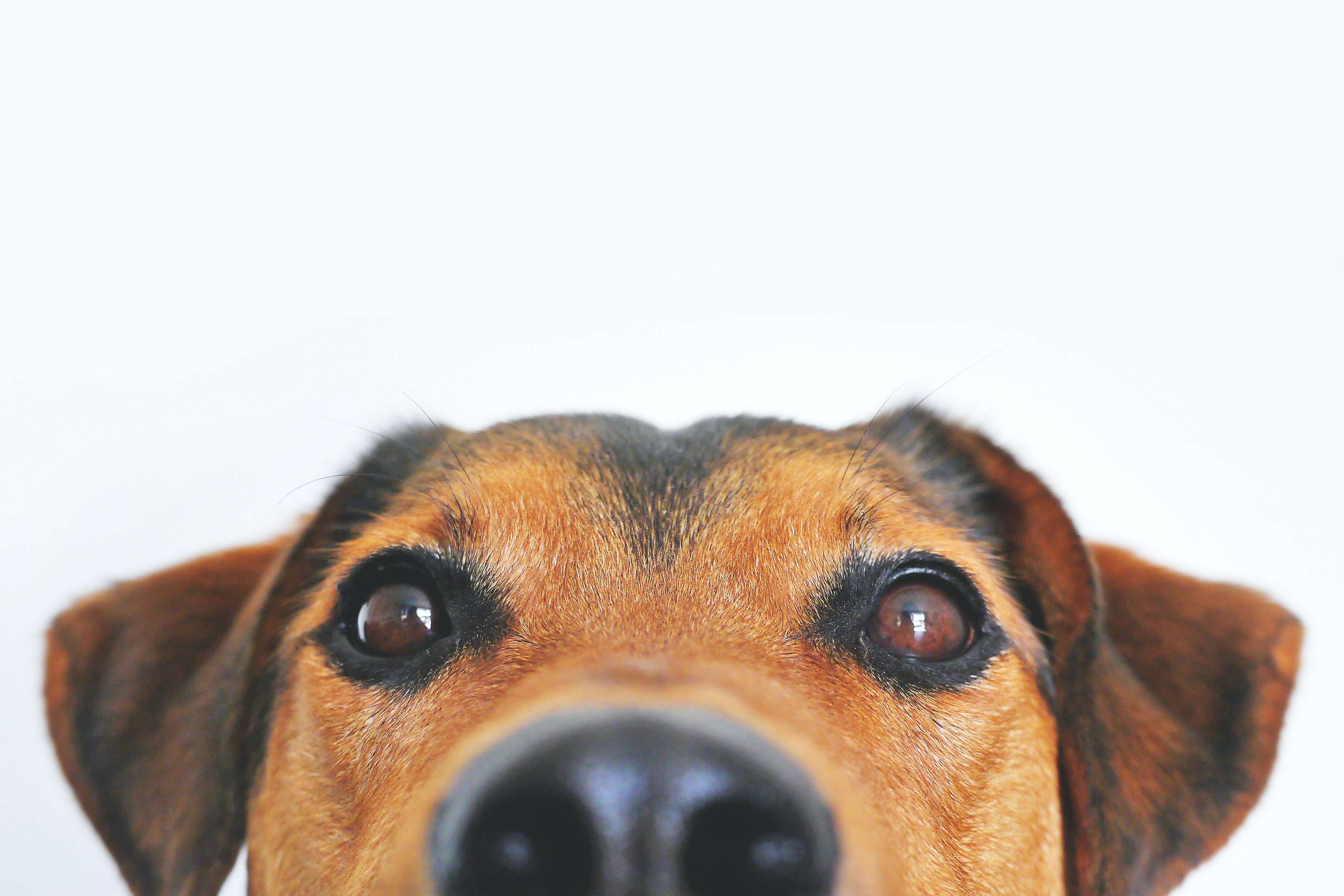 10. Using the wrong treats in training
Is your dog not getting excited about the treats you are using to train? There could be many reasons for this, like they could be too heavy on your SDiTs stomach, giving them tummy aches. Before deciding on a treat to use for training, you should research the best recommended brands and your dog's recommended calorie intake. If you are feeding a small dog a treat heavy on calories when training, they are at risk of becoming overweight or even obese. We want our service dogs to be in the best of health so we must be sure we are feeding them the right treats and keeping them happy. Also, make sure it is a treat that your dog enjoys eating! If they don't like the taste of the treat, they most likely won't obey your commands if they don't like the reward.