Do you know owning or being around a therapy dog is scientifically proven to boost physical and mental health in people? Patients diagnosed with a range of issues, such as depression, bipolar disorder, autism, ADHD, post-traumatic stress disorder (PTSD), and Alzheimer's disease, benefit from their interaction with therapy dogs.
So, what do Therapy Dogs do?
Therapy dogs volunteer with their pet parents to provide comfort and support to people in settings such as schools, hospitals, and assisted living facilities.
During a Therapy Dog visit, people are invited to interact with the dogs by petting them. Therapy dog activities may include:
 • brush the dog.
 • hold smaller dogs in bed or on their laps with permission. 
 • do simple tricks, others might perform obedience routines for the pleasure of the person they are there to serve. 
 • walk next to the person who may use their wheelchair or adaptive equipment.
 • the dog plays games with the handler and the person to enhance the therapeutic contact.
 • some people may simply wish to look at the dog to take their minds off of problems.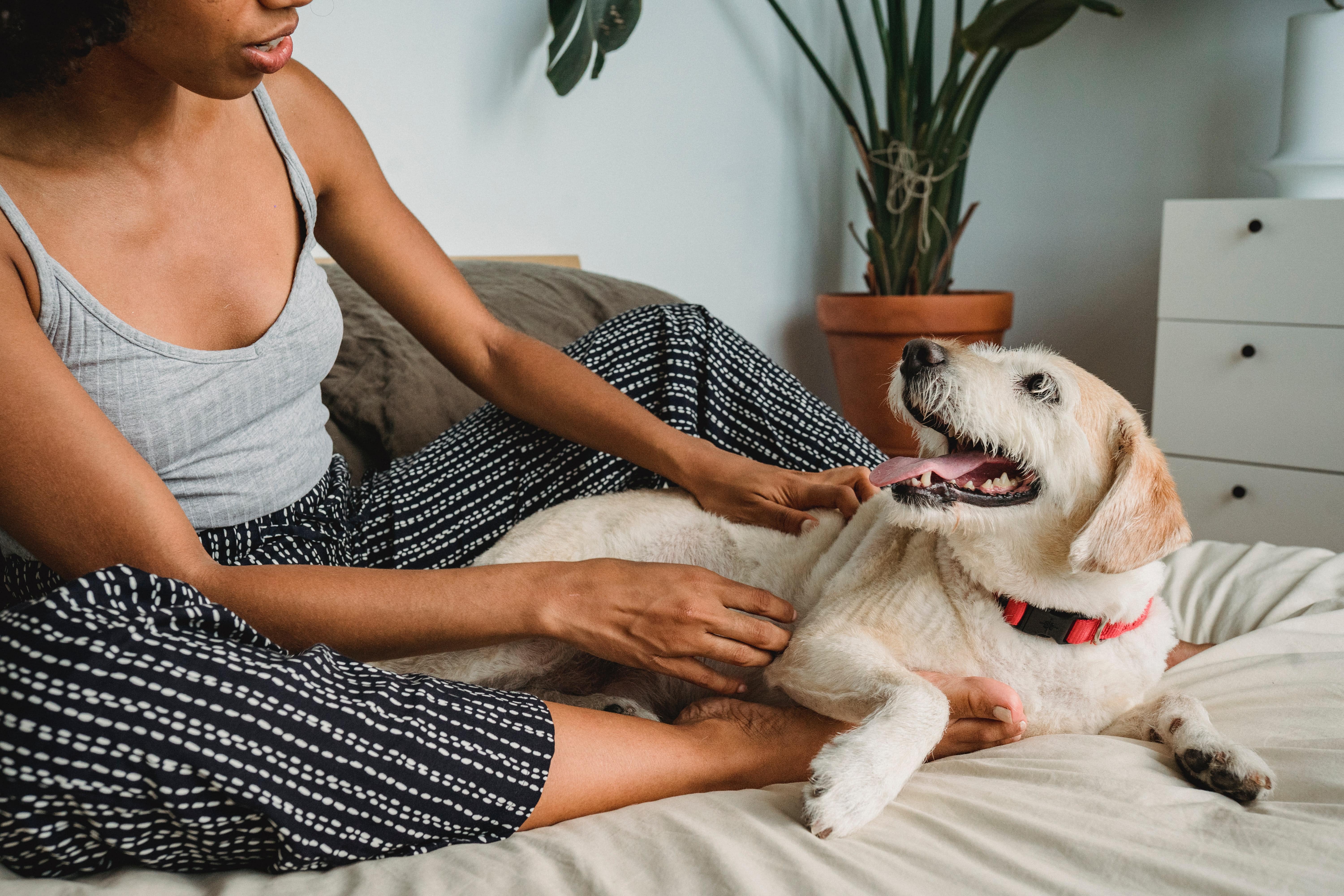 Therapy Dog Requirements - Can Any Dog Be a Therapy Dog?
Your dogs may give you unconditional love, but that doesn't necessarily qualify them as a good fit for therapy work. To visit a facility, the biggest concern, particularly in hospitals, is safety and sanitation. Most hospitals and other facilities have stringent rules to ensure that the animals are clean, vaccinated, well-trained, and screened for appropriate behavior.
Being a qualified therapy dog/handler team, you will need to follow the least rules:
 • Dogs must be a minimum of one year old and have been tested for their temperament.
 • The dog must be healthy and well-groomed. Health Requirements may include: 
    1. Annual Check-up attested to by your veterinarian within the past year. 
    2. Mandatory Rabies Vaccine given by a veterinarian. 
    3. An initial series of core Distemper, Hepatitis, and Parvovirus Vaccinations. 
    4. A negative Heartworm test must have been done within the past year.
• The handler has a good character.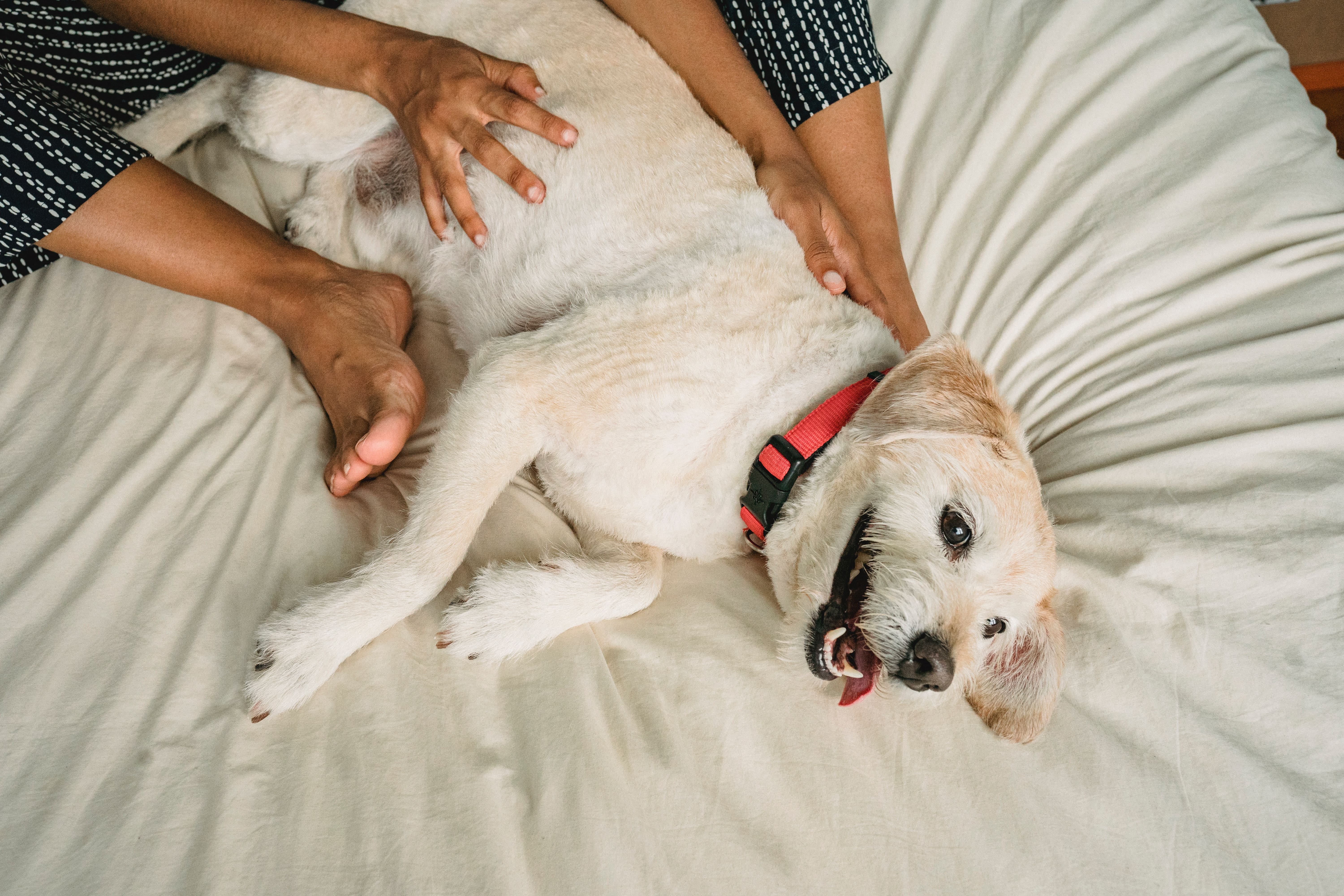 Why Train a Therapy Dog?
Therapy dog candidates are naturally calm, friendly, and affectionate to strangers. It seems like therapy dogs don't have to perform challenging jobs such as taking and retrieving. Why should the dog receive training then?
Therapy Dogs conduct visits at various locations where Therapy Dogs are needed. Therefore, they must be well-trained in basic obedience, and easily adaptable to novel noises, places, smells, and equipment. 
What is involved in Therapy Dog Training?
You can choose to train a therapy dog on your own or with professional assistance. Sarah, an experienced dog trainer from SDTSI, helps owners train their dogs to perform therapy teams' jobs. She advises that you look for a formal organization or classes with well-educated trainers to assist you on your path. You may also sign up for the Therapy Dog Training Course. With the guidance of step-by-step lessons, you will learn to train your dog to be friendly, patient, confident, gentle, and at ease in all situations for visiting hospitals, libraries, nursing homes, schools and assisted living facilities. This course, with one-on-one instruction, will make this process smooth and enjoyable. 
Here are parts of the Therapy Dog evaluation:
• The dogs receive a friendly stranger
• The dogs allow strangers to pet them
• How easily they allow strangers to check them
• The dog is capable of walking on a leash
• The dog is capable of walking through a crowd calmly with good behavior
• The dog can follow basic commands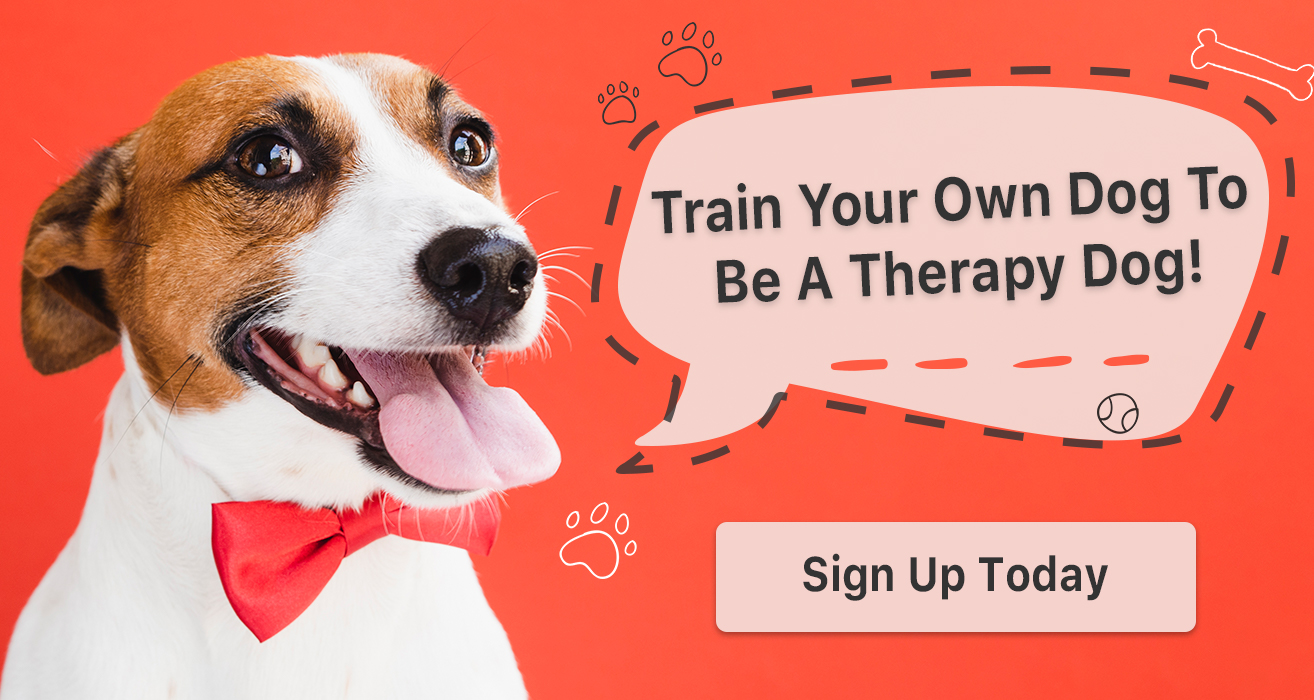 Therapy Dog Handler Training
Besides having a good character, a therapy dog handler also needs to learn how to train, lead, and take good care of the dog partner. We all know that the handler and the dog are working together, but sometimes handlers must play unpredicted roles and prepare for the incidents.
Handler also needs to find out the dog partner's willingness and choose where the team works. If your dog loves kids, you may attend to visit schools or libraries. But if you don't love kids being around, then you might go for home visits with the elderly instead. 
The Benefits of Therapy Dog Work
It looks like the therapy dog team is always the giver. What are the benefits of continuous contribution?
Giving back to the community or participating in voluntary services is significantly predictive of better mental and physical health, life satisfaction, self-esteem, happiness, lower depressive symptoms, psychological distress, motivating people, and social interaction. Being part of the therapy dog team gives identity opportunities to give back to your community.
Imagine this: when you're bringing a dog to a hospital, you may be the only non-medical person that the suffering people are seeing. It may be the only real conversation they've had for days. You won't regret doing this at that moment!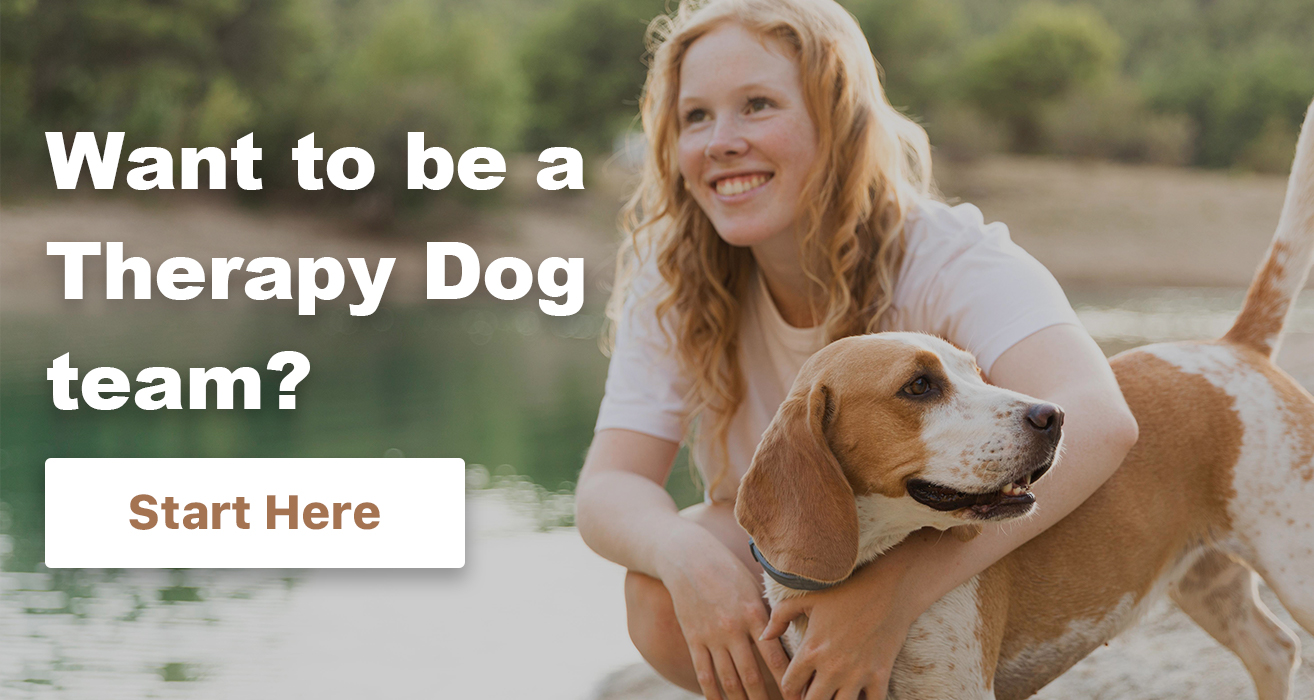 What is the best age to start training a therapy dog?
If possible, you should start training your dogs while they're young. Basic obedience training can help your puppy prepare to become a therapy dog – this will ensure that they're well-behaved from a young age, but it will also get them used to be around other people and dogs.
Socializing your puppy or dog to new people, places, objects, and surfaces can be a pretty good place to start.
Is a therapy dog the same as a service dog?
Therapy dogs are not Service dogs, "Hearing Dogs" or "Guide Dogs for the Blind". They do not nor are they required to be trained to have the same level of skills.
The therapy dog handler may not claim access rights to public accommodations with the Therapy Dog. The law does not give Therapy Dogs any special rights. They are treated as regular pet dogs. However,  governing documents and company policies all have different definitions of therapy dogs and how they interact with public spaces. If you decide to bring your therapy to any public places, you may need to check with the establishment's policy in advance.