About Service Dog In Training Vest
A Service Dog In Training Vest is a special type of vest that is designed to identify a dog as a service animal in training. These vests are typically made of lightweight, breathable material, and are adjustable to fit different breeds of dogs.
Wearing a Service Dog In Training Vest can be an important part of the training process for a service dog, as it can help the dog to become more comfortable with the gear they will be expected to wear once they have completed their training. Additionally, the vest can help to prevent distractions and unwanted attention from the public while the dog is in training.
It is important to note that a Service Dog In Training Vest does not grant the same legal rights and protections as a fully trained service dog. In most cases, a dog in training is not considered a service animal under the law and may not be granted the same access to public spaces as a fully trained service animal.
Vest Available in 2 Sizes
X-Small/Small 13 - 18 inches.

Medium/Large 22-32 inches
Please note that the service dog vest is produced and shipped by cooperating manufacturers in Europe. Due to Worldwide Port Congestion and COVID-19 Shipping Delays, you will typically receive your order within 3 weeks or longer. If you plan to travel with your dog soon, we would recommend you order the ID Book + ID Guide Book package instead.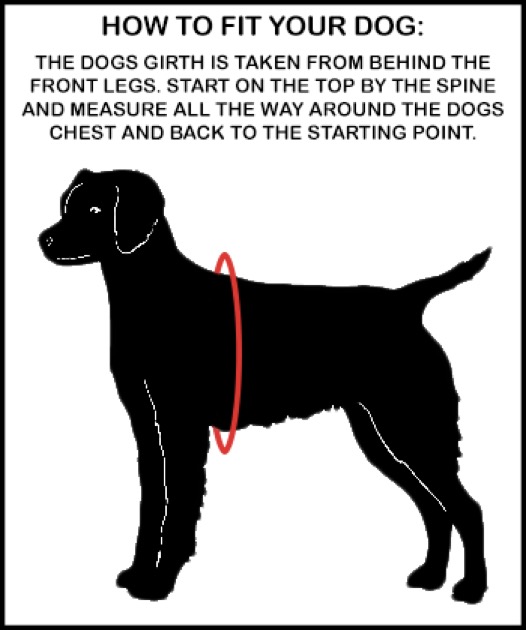 To get the most accurate size harness for your dog partner, measure the girth of their chest, around the widest part of your dog's torso right behind the front legs, with a cloth tape measure. If you don't have a cloth tape measure, you can use a piece of string and measure it with a rigid ruler afterward. Make sure there's enough room for about two fingers between the harness and your dog's chest for comfort.
Is it fit for any breeds?
The girth and front chest strap are both adjustable making it easy to achieve the ultimate fit for any breed. All seams are bound and reinforced for added strength and to maximize durability & longevity.
What kinds of dogs can wear this vest?
Service Dog in Training. A Service Dog is defined as a dog that has been individually trained to do work or perform tasks for an individual with a disability. The task(s) performed by the dog must be directly related to the person's disability.
Is Service Dog Vest a must?
A Service Dog In Training Vest, although not a requirement in accordance with the Americans with Disabilities Act, is the very first form of identification to show the public that your dog is not a pet but is in fact a training service dog.


About Service Dog Handler Wristband
The Service Dog Handler Wristband - Luminous Silicone Wristbands is a great identification wristband designed for individuals who handle service dogs. These wristbands are made of high-quality, durable silicone material and are designed to withstand daily wear and tear.
One of the unique features of these wristbands is their luminous quality, which makes them highly visible even in low light conditions. This feature ensures that service dog handlers can be easily identified and their service dogs can be easily recognized, even in the dark.
The wristbands with a certain degree of flexibility, allows for a comfortable and secure fit for individuals of all wrist sizes. They feature bold and easy-to-read lettering that says "Service Dog Handler," making it clear to others the wearer's role and the importance of their service dog.
In addition to serving as an identification tool, these luminous silicone wristbands are also an effective educational tool. They help to raise awareness about the role of service dogs and the individuals who handle them, promoting a better understanding and respect for this important work.