185 USERS ENROLLED
COVID-19 Update. Approved for 100% Online. Certified By Attorney and Veterinarians
Certified Cardiac Service Dog Training Course
This intensive training program is designed to help people with cardiac issues train their dogs to assist them in their daily lives. During the Cardiac Alert Training Program, you will be able to train your dog to recognize any changes in your heart rate, breathing rate, and other cardiovascular parameters. Your dog will learn how to pick up on scent cues, detect abnormalities, provide emotional support, and alert you to oncoming cardiac episodes. The goal of the course is to help turn your pet dog into a reliable cardiac alert dog who will provide invaluable help and make you feel safer and more secure in your daily life.
FULL PAYMENT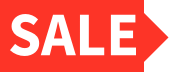 Was $899

Certified Course

Accredited Course
Essential Tasks Included in the Course:
- Detect the Scents of Cardiac Episodes;
- Assistance in Cardiac Emergencies;
- Nighttime Alert;
- Obedience and Public Access Manners.
COURSE INFORMATION
13 Modules
14 Animation Videos
Individual Tutor Support


ACCREDITATION