There are different types of assistance animals, who are trained to perform specific tasks for the benefit of a person dealing with physical and/or mental disability or provide comfort and companionship through their presence. Assistance animals have different rights, based on their type and the assistance they provide. We will take a closer look at Emotional Support Animals and their rights when it comes to visiting a school/college in particular.
What Are Differences Between Emotional Support Animals and Service Animals
According to the Americans with Disabilities Act (ADA) service animals are considered dogs specially trained to perform specific tasks, directly related to their owner's disability, in order to help them deal with various daily challenges.  Considering the importance of service dogs to their owners' lives, they must be granted access to all places that their owner visits.
Emotional Support Animals (ESAs), on the other hand, are not trained to perform specific tasks for the benefit of an individual with a disability. Although they need to know basic obedience commands and behave properly, they do not go through specialized training and are not considered service animals. Hence, they do not have the rights that service dogs have. Moreover, ESAs are not protected under the Americans with Disabilities Act (ADA). However, it is an undeniable fact, that Emotional Support Animals benefit the emotional state of people coping with anxiety, depression, PTSD and other types of mental disorders.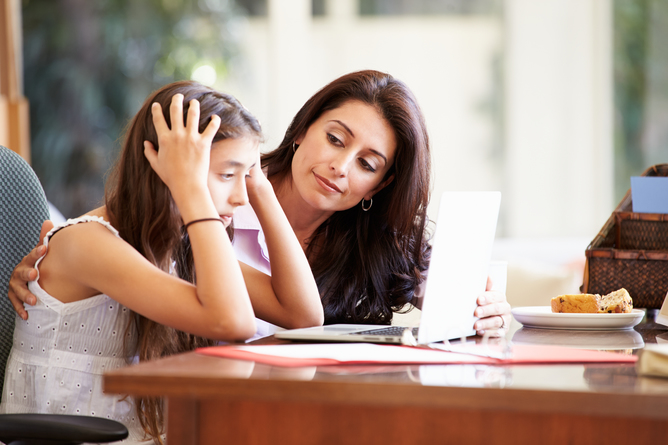 Teens and Depression
Many researches indicate alarming increase in the number of teenagers who experience depression prior to reaching adulthood. Approximately 20% of teenagers cope with depression at some point of their lives before reaching the adult phase. Between 10-15% of teenagers are likely to suffer from symptoms at any one time. Only 30% of teenagers dealing with depression are going through relevant treatment.
There are different factors, that may have a negative impact on the emotional state of many young people worldwide- unhealthy diet, less exercises, misuse of technologies, lack of proper communication and community, lack of support among family members and friends, too dynamic environment requiring a constant need of adaptation, as well as genetic predisposition. A lot of people who feel overwhelmed with today's hectic life style decide to make their dog (or the pet they have) an Emotional Support Animal.
What Are the Benefits of Having an ESA at School/University?
Through the comfort and companionship that ESAs provide, students dealing with depression, anxiety, PTSD and other types of mental disorders, may feel calmer and safer. Through the process of petting the animal or any type of tactile stimulation the feeling of relaxation increases. The presence of an ESA  is likely to improve students' study skills and help them go through the learning process easier. Moreover, dogs (dogs are most commonly used as ESAs) require grooming and regular walks. The process of grooming, feeding or playing with the animal, alleviates the feeling of loneliness, isolation and is likely to distract the owner from harmful thoughts. Also, owners will need to go with their ESA on regular walks, that will be benefit their physical health as well. Owners should keep in mind that passerby may want to approach their dog, pet them, and ask questions about them. This means that owners are likely to meet new people during their regular walks and improve their social skills. Also, students at college accompanied by ESAa can contact other students having Emotional Support Animals and socialize with them even easier. It is based in our nature to be more open and get along with people who we have something in common with.
In general, we can say that the presence of an ESA can contribute to both the emotional and physical health of their owner, enhance their social life, make them feel more confident, and relaxed.
How Can an Animal Become an Emotional Support Animal?
A person needs to go through a medical evaluation and receive a letter issued by a psychiatrist or a relevant medial professional that proves their need of an ESA. The pet they already have can become an ESA or a new pet can be adopted or bought. We always recommend that you adopt a pet from a shelter or a rescue in case that you still do not have your own at home. These animals are as loyal and loving as the ones that you can get from a breeder.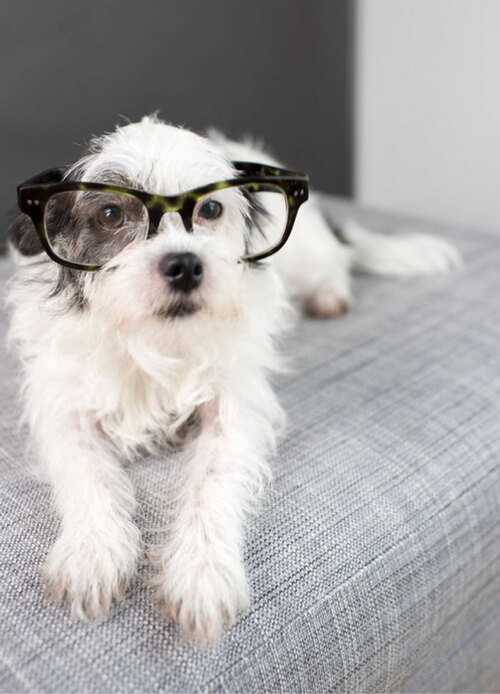 Can You Bring Your ESA in School/College?
Schools and colleges are not legally obligated to allow Emotional Support Animals on their premises. However, there are schools whose management understands and respects the important role that ESAs play in students' lives and grant them access to their premises. Although Emotional Support Animals may be denied access to public places as they are not deemed service animals, the ADA rules apply to: "housing programs administered by state and local governments, such as public housing authorities, and by places of public accommodation, such as public and private universities. In addition, the Fair Housing Act applies to virtually all types of housing, both public and privately-owned, including housing covered by the ADA. Under the Fair Housing Act, housing providers are obligated to permit, as a reasonable accommodation, the use of animals that work, provide assistance, or perform tasks that benefit persons with a disabilities, or provide emotional support to alleviate a symptom or effect of a disability."
Considering the information quoted above, we can conclude that Emotional Support Animals must be allowed to live with their owners, regardless of the community pet policy. In other words, if you go to college and have an ESA you must be allowed to live with them, but the animal may be denied access to other areas of the campus.
What Information You May Be Required to Provide to The University?
In order to prove that you are eligible for an Emotional Support Animal and such an animal has been prescribed to you as a part of a treatment, you need to provide a letter issued and signed by a medical professional. Due to the increased tendency of people trying to provide ESA letters, obtained through dubious websites or pretending to have an ESA without any proof, some schools/universities started requesting more documentation along with the ESA letter. This documentation may contain private information about the person's disability and may violate the Health Insurance Portability and Accountability Act (HIPAA) Privacy Rules. Hence, students are not obligated to provide such kind of documentation if it has been required by the school/university. If you consider going to college with your ESA, you may need to check universities that are deemed pet-friendly. You can find several universities listed below whose pet and Emotional Support Animal policy you may want to check:
Austin Peay State University
Berry College
California Institute of Technology (Caltech)
Eckerd College
Harvard University
Iowa State University
Kansas State University
Lincoln Memorial University
Moravian College
Maryland Institute College of Art (MICA)
Massachusetts Institute of Technology (MIT)
Reed College
Rice University
University of Nevada, Reno
University of Illinois at Urbana-Champaign
University of North Carolina at Charlotte
University of Texas at San Antonio
University of Washington
State University of New York at Potsdam
University of West Florida
University of Wyoming
Washington and Jefferson College
Wilson College
What to Consider if You Are Allowed to Live with Your ESA on the Campus?
If you already received allowance to live with your ESA on the campus, you may need to consider some things prior to moving into your new room.
Make Your ESA Feel Comfortable
You need to ensure that your Emotional Support Animal will feel comfortable in the premise, especially if you are going live in a small apartment/ room. You may want to check whether your ESA can get used to the environmental change and test their adaptability. You can make a simple test by keeping them in a small space for some time and monitor their behavior. If your ESA is a dog of a larger breed, living in a small apartment is not recommended. This is especially valid for breeds with high energy levels like the Golden Retriever. If your ESA is an animal of another specie such as a cat or a bird, they are not likely to experience these problems. However, any changes in the surroundings may affect your ESA, regardless of their specie and you should give them time to adapt. You may want to consider bringing your ESA to the campus and spend some time there prior to semester beginning, so that he/she can get used to the new environment.
Prepare to Take Care of the Animal and Be a Responsible Handler
You should always keep in mind that your ESA will need regular feeding, walks (if it is a dog), grooming, veterinarian checks. Do not forget to clean up after them on a regular basis and prepare all kinds of gear that you will need on the campus- food bowl, water bowl, litter box, poop bags, toys, your animal's shampoo (if it will need bathing) and towels. Also, you may need to vacuum after your ESA on a daily basis, if they shed. Although you are going to visit lectures and will have to adjust your routine to the lecture schedule, you should try making a separate schedule for your Emotional Support Animal and stick to it as much as possible. Following a routine is really important, especially if your ESA is a dog or a cat, as predictability brings a feeling of safety in them.
Roommates
If you are going to share a room or an apartment with another person or more people, you may need to inform them about your intention to bring an animal to the premise. Although housing can not be denied based on the animal breed or factors like fear and allergy, you should check how your roommates feel about the idea of living with an animal. They may be allergic or afraid of certain animals (usually dogs) and you need to thoroughly discuss all the aspects and rules of the state of living together.