"Disability rights are civil rights. From voting to parking, the ADA is a law that protects people with disabilities in many areas of public life".- This is the text you will find on the home page of the Americans with Disabilities Act (ADA). The ADA is a civil rights law that prohibits discrimination against people with disabilities. Not only do individuals with physical and/or mental disabilities fall within the scope of the law but also do their assistance animals.
The so-called "hidden disabilities" cause many individuals worldwide to face daily challenges. These challenges can be related to misunderstanding, disrespecting and even openly doubting the presence of their disability and the need for a service animal. The problem worsens due to the increased number of fake service animals. It causes employees, business owners, and landlords to be even more suspicious of people with mental (hidden) disabilities accompanied by service dogs. 
Are service animals assisting individuals with mental illnesses actually covered by the ADA and can they be denied housing rights or access to public settings-these questions we will answer in today's article.
What Are Service Animals?
Service animals, under the ADA, are dogs who have gone through individual training and can perform specific tasks for the benefit of a person with a disability. These tasks are required to be directly related to the individual's disability, which can be physical and or mental. Miniature horses are also recognized as service animals in certain U.S. states.

Are Psychiatric Service Dogs Service Animals?
Yes, they are. Psychiatric Service Dogs (PSDs) are a type of service animal, whose tasks are directed at people with mental illnesses such as PTSD, depression, panic attacks, and anxiety. These dogs do specific work to help their users/handlers deal with their disabilities. 
Does the ADA Distinguish Between Psychiatric Service Dogs and Emotional Support Animals?
Yes. Both types of assistance animals provide support in order to help a person with a mental disability to improve their mental and emotional health. However, despite the similarities between both terms, there are essential differences between the two types of animals. 
Psychiatric Service Dogs (PSDs), as the name implies, can be dogs only. Emotional Support Animals (ESAs) can be all types of domesticated species and these are not limited to dogs.
PSDs perform specific tasks, that help a person with a mental disability. ESAs, on the other hand, provide comfort and companionship only and do not specifically work.
PSDs as a type of service animals are allowed to accompany a person with a disability to public places, including settings, that run a "no pets" policy. ESAs are treated in public as pets. In case a public setting does not allow pets on its premise, an ESA won't be able to come in.
PSDs are allowed to travel in the passenger cabin of an aircraft free of charge. They can be seated in the free space under the seat of the handler. ESAs are no longer allowed to fly in the passenger cabin for free.
Here would like to make a few clarifications though. There are still certain airlines (non-US ones) that, according to the information on their website, are still accepting ESAs onboard their aircraft. Such airlines are: Latam Airlines, Volaris, Singapore Airlines, and Virgin Australia. Please keep in mind that in case you are interested in using the services of some of the airlines listed above, there are certain requirements you will need to meet in order to bring your ESA. Also, travel with an ESA might be allowed for specific routes only.
Another clarification that needs to be made is that some airlines (non-US based ones) recognize Psychiatric Service Animals and accept these only for flights from/to the US. That is why the service dog policy of the particular airline should always be taken into account if a person would like to travel with a service dog, including a PSD.
When it comes to accommodation rights, both PSDs and ESAs are protected under the Fair Housing Act and are treated equally. This means that a landlord can not deny both a PSD and ESA housing rights. However, a medical letter as proof of the person's need for a service dog or an emotional support animal is likely to be required. It is essential to note, that these letters are different. If you have a medical letter for an ESA, you can not use that for a service animal.
Psychiatric Service Dogs and Their Protection Under the ADA
Psychiatric Service Dogs have their rights granted by the ADA. In their role of medical equipment and not pets, they are allowed to accompany their user/handler to all places that are open for use to the public. This includes cafés, restaurants, hotels, malls, grocery stores, salad bars, self-service food lines,...etc. Service dogs, including Psychiatric Service Dogs, must be allowed even in hospitals-in the patient's room or the areas where patients are allowed to visit.
However, there are certain situations that might be a bit tricky, i.e. if a person wants to visit a restaurant with more than one service dog, both dogs must be able to be seated under the table. If this is not possible and the second dog might obstruct access to certain parts of the restaurant, if accommodated in a different area, he/she may be denied access.
Generally speaking, if certain products or services are open for use to the public, the same must be provided to people with disabilities accompanied by service dogs.
However, we would like to clarify that staff is not required to let a service dog be seated on a chair and fed at the table.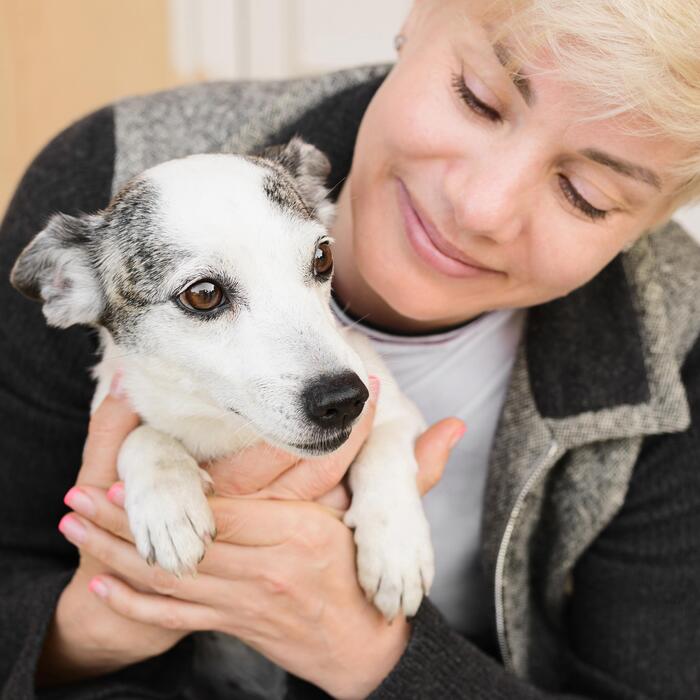 Do Psychiatric Service Dogs Have Absolute Access Rights Under the ADA?
No, they don't. For example, municipalities, gyms, fitness centers, and hotels, that include swimming pools can not be required to allow a service animal in the pool, even when accompanied by his/her handler. 
Religious institutions are a further example of when a service animal can be denied public access. These institutions are excluded from the ADA. However, if there are state laws that apply to them, these need to be followed.
Another important exception to the general rule refers to situations when the presence of a service dog causes fundamental alteration in the products or services of a business.
The ADA states the following: "For example, at a boarding school, service animals could be restricted from a specific area of a dormitory reserved specifically for students with allergies to dog dander. At a zoo, service animals can be restricted from areas where the animals on display are the natural prey or natural predators of dogs, where the presence of a dog would be disruptive, causing the displayed animals to behave aggressively or become agitated. They cannot be restricted from other areas of the zoo".
Do Commercial Airlines Have To Comply with the ADA?
The short answer is "No". The law that protects the rights of individuals with disabilities during air travel is the Air Carrier Access Act.
When considering flying with a Psychiatric Service Dog, handlers need to take into account a few factors:
-The service dog policy of the airline they will be flying;
-Service dog regulations in the country of origin;
-Service dog regulations in the country of destination;
-Service dog regulations in all transit countries if there are any.
Checking the airline's policy is especially needed if you intend to fly with an owner/self-trained Psychiatric Service Dog. Some airlines are more tolerant toward owner-trained service dogs and allow these onboard their aircraft. Others require certification issued by members of international organizations like the Assistance Dogs International (ADI) or the International Guide Dog Federation (IGDF).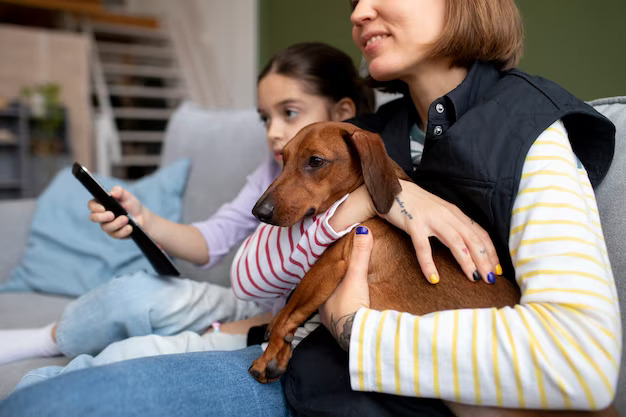 Does the ADA Require Psychiatric Service Dogs to Wear Identification / Training Gear?
No, this is not mandatory under the ADA. It can be very helpful while in public though, as the public will be notified that a dog is not just a pet, but a service animal, who is currently on duty. This means that the dog should not be distracted.
Does the ADA Require Psychiatric Service Dogs to be Certified or Registered?
It is a "No" again. Moreover, there is no official service dog registry in the US, and websites, that state the opposite, are not likely to be legal.
However, we need to clarify that having a certificate (not purchased, but received as proof of training), can be beneficial in case employees doubt the legitimacy of the service animal.
We highly recommend that you do not purchase certificates as well as training/identification gear without having your dog trained. A piece of paper won't prevent business owners or employees from denying your service dog access to their premises if he/she misbehaves. This type of documentation should be used as proof of training and not just be purchased.
Who Can Train a Psychiatric Service Dog?
According to the ADA, Psychiatric Service Dogs can also be trained by their owners and are not required to be professionally trained. If you decide to travel internationally, you should check the local laws and make sure that your dog meets the service dog requirements in a particular country or region/area.
If you are interested to learn more about the ADA regulations in regard to service animals, you can visit their website, the FAQ section in particular here.